Welding Inspection (CWI)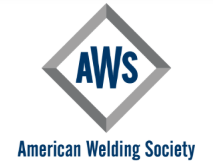 In almost all metalworking manufacturing processes, the joining of parts by welding represents one of the most common and important steps, where, the concern for the quality of its execution is due to several factors, including economic, safety, government regulations, and following international standards. While it is true that the success and quality of a welded joint depends on many responsible parties, the weld inspector is the first line of verification that all required steps in the manufacturing process have been properly completed in any successful weld quality control program.
To do this job effectively, the welding inspector must possess a wide range of knowledge and expertise, because it involves many more variables than simply looking at finished welds.
What is the difference between an AWS/CWI certified inspector and an empirical welding inspector?
A successful quality control program begins before the first arc or weld is given. The certified welding inspector is a responsible person with professional skills required by the certification standard that determines the degree of respect and cooperation received from others during the execution of assigned tasks, who is also involved in determining the quality of the weld according to applicable codes and/or specifications before, during and after its execution.
ISS, RD. has in its staff certified welding inspectors (AWS-CWI) under the standards ASME SECTION IX, ASME 31.1, ASME 31.3, AWS D1.1, API 1104, and other endorsements, trained in projects of different disciplines that provide a wide vision even acting from the perspective of the contractor as insurers of the specifications of the execution of the welding and the non-destructive tests, as well as from the perspective of the client to guard over the conditions of the execution of the inherent contracting of the projects, having each one of them to its own responsibility its own area of general inspection of welding.