Pipes and Components (API 570)
The American Petroleum Institute standard (API-570 Pipeline Inspection Code) covers the inspection, repair, alteration, and integrity of piping systems used in the petroleum and chemical process industries.
Why do we inspect process lines?
Establish baselines of operating conditions from ultrasonic thickness measurement and identification of process line failure modes.
Identify discrepancies between operating conditions against international code and regulatory requirements (API, AWS, OSHA CFR 1910.119, etc.)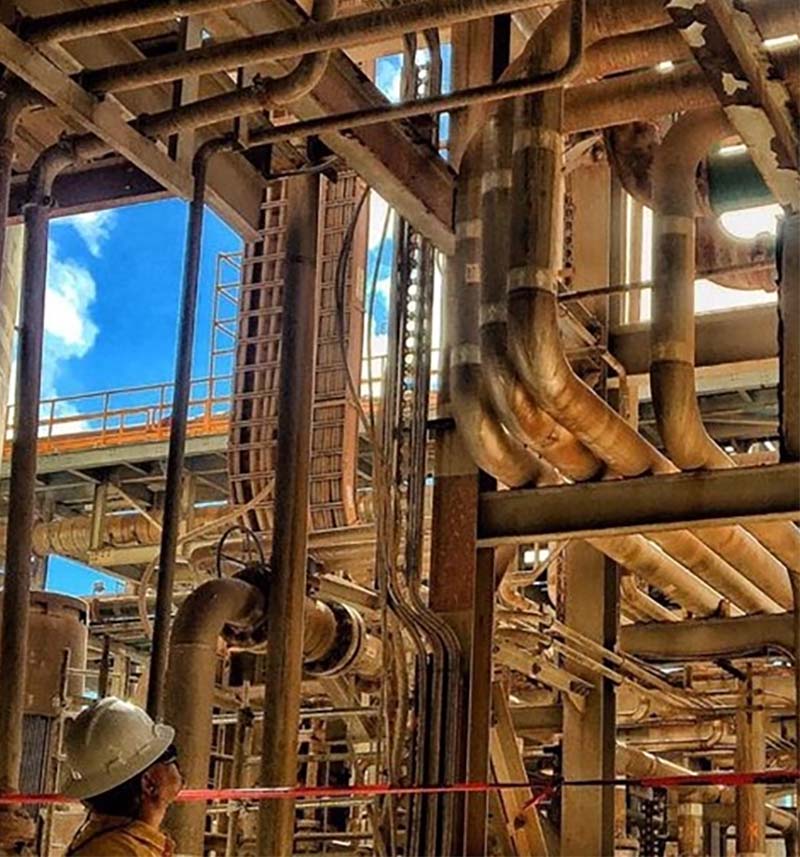 Estimates of remaining life and establish appropriate inspection intervals.
Evaluation of findings and identification of failure modes, to ensure good line performance during operations
Review of selection of metallic, non-metallic materials and protective coatings to improve performance and corrosion resistance of lines.
Non-Invasive Corrosion Inspection Under Insulation (CUI).
Indicate repair and replacement procedures for faulty lines according to engineering practices and in accordance with current international regulations.
Establish monitoring points in pipeline systems.
Catastrophic failure prediction by interrelating inspection data and substandard operating conditions.
Preparation of API 570 reports, with indications of immediate and planned maintenance actions.
ISS RD, SRL has experienced inspectors certified under API 570 to inspect all types of piping systems and their components following the Inspection protocols approved by API 570.